Yesterday was somewhat different to my usual day to day business of sitting alone in a room colouring in. I was asked to illustrate a story live as it was being written for the BBC Radio 2's 500 Words Live Lesson!
The idea was that authors Charlie Higson and Frank Cottrell-Boyce would write a 500 word story using suggestions sent in from schools and the audience. Then as they wrote it I would come up with the illustrations.
Considering it usually takes me months to illustrate a book it was an exciting, if nerve wracking, experience. There's a few photos of the day below.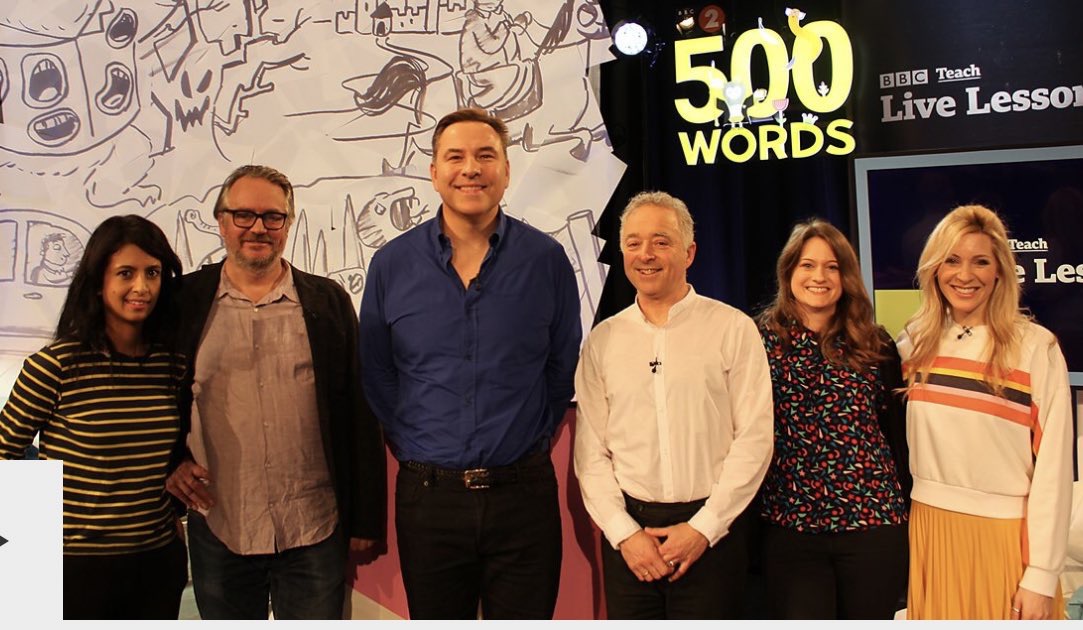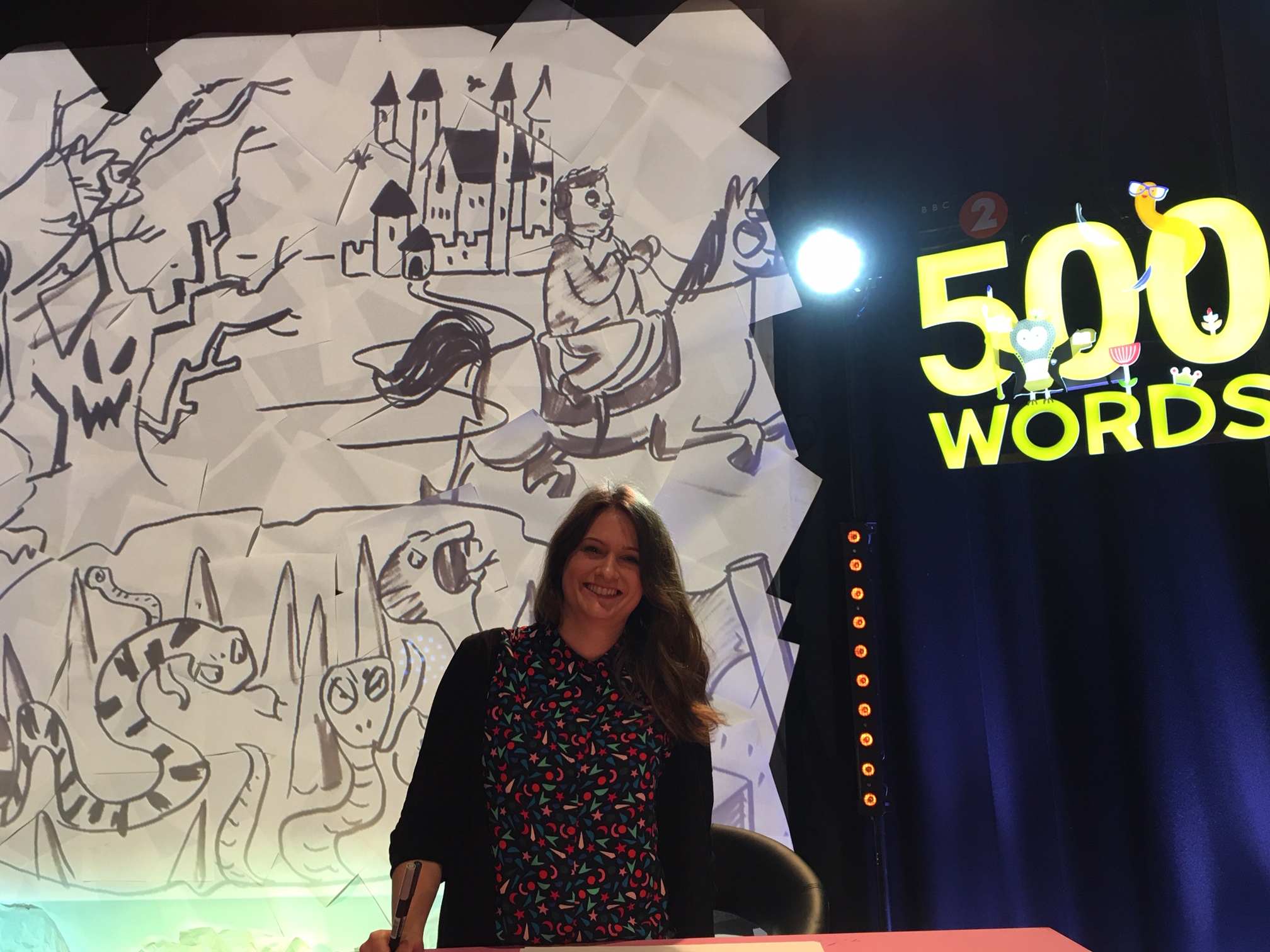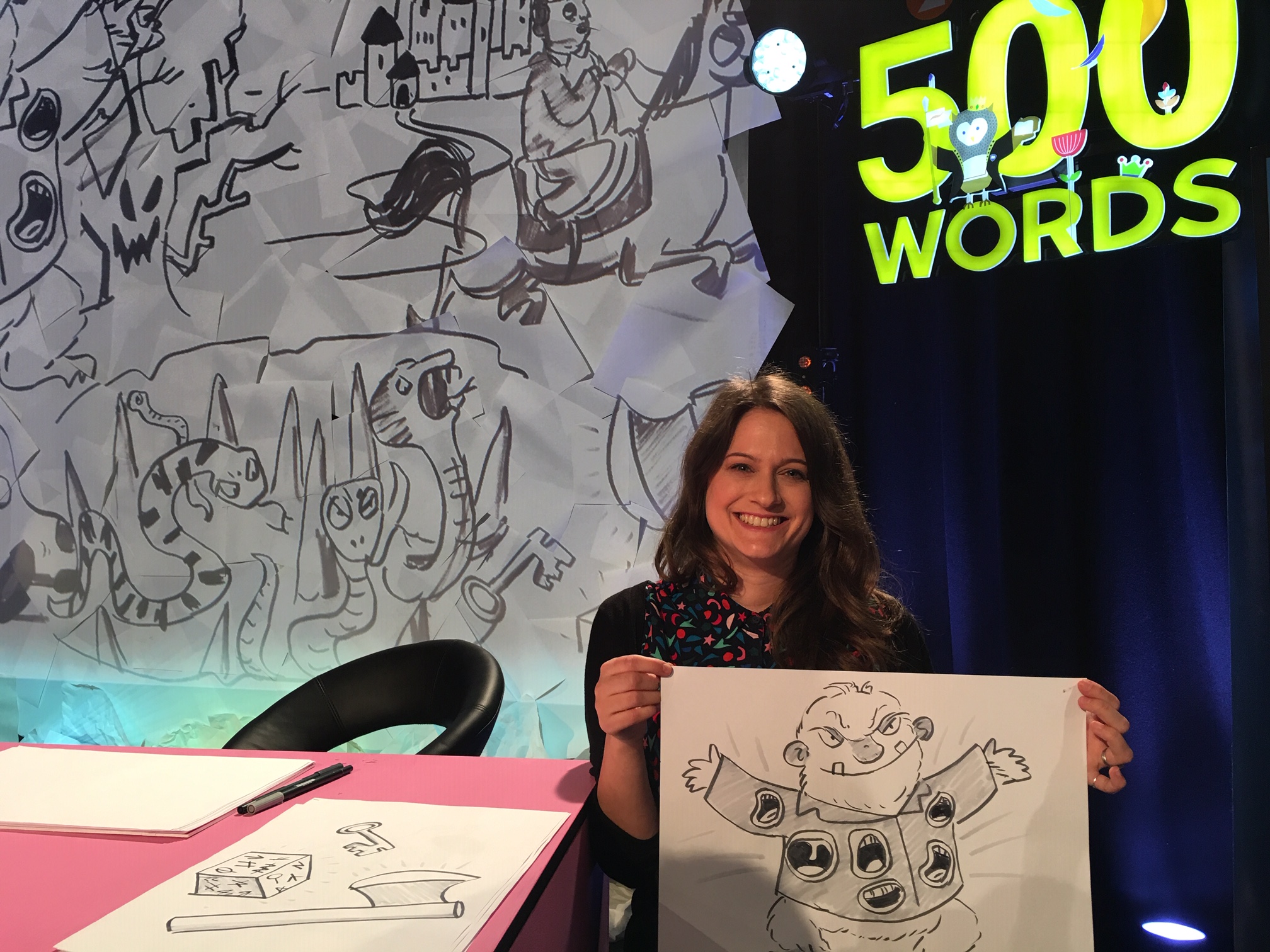 As a final note, I'm very excited to have achieved a personal goal, a real triumph, possibly the pinnacle of my illustration career. I drew a passable horse*. Under time pressure. With people looking.